Digital banking and cybersecurity specialist will lead industry group focused on simplifying and standardizing financial data-sharing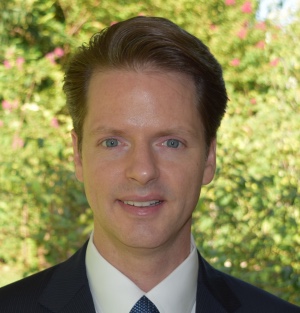 RESTON, Va., Dec. 13, 2018 – The Financial Data Exchange (FDX) today announced it has appointed Don Cardinal as its managing director. In this new role, Cardinal will direct the daily operations of FDX and engage with the broader financial services and fintech communities to fulfill the organization's mission to develop and implement a financial industry standard for secure data sharing.
"I am excited by the opportunity to further empower consumers by putting more control in their hands over when or how their personal or financial data is shared," said Cardinal. "Financial data sharing has been an industry challenge, but I'm confident that the depth and breadth of expertise among the FDX board and member companies will help us succeed. I look forward to the work ahead, as we set the standard for secure data sharing throughout the financial industry."
Cardinal will be responsible for charting the roadmap for FDX's Durable Data API (DDA) and technical frameworks, while also expanding FDX membership among a growing list of financial institutions, aggregators, fintechs and industry groups.
"Don's knowledge of digital banking, financial cybersecurity and experience with the challenges of consumer-permissioned data sharing make him an ideal choice to lead our collective effort to further secure and enhance the exchange of data across the financial industry," said Lila Fakhraie, co-chair of FDX and manager of the Digital Banking API team, including the data-sharing program, at Wells Fargo. "We look forward to working with him to develop and promote a financial data sharing standard that benefits both consumers and the financial industry at large."
Cardinal brings more than 20 years of industry experience to the FDX role, having most recently served as a Senior Vice President in Global Information Security at Bank of America. Cardinal has a deep understanding of key issues surrounding financial data sharing, including security, integration challenges across the ecosystem, and the consumer experience.
Since 2016, he has co-chaired the Financial Services Information Sharing and Analysis Center's (FS-ISAC) aggregation working group tasked with developing a solution for common challenges around data sharing. This group has been folded into FDX.
"It's fitting for Don to lead FDX as he has firsthand experience with some of the challenges around financial data sharing and the transformational power unleashed when consumers and organizations harness their data to better achieve their financial goals," said Steve Smith, co-chair of FDX and CEO of Finicity. "Don brings tremendous leadership and deep expertise to what will be an innovation engine for the industry. The FDX board wholeheartedly welcomes him in his new role."
FDX comprises 30 members, spanning the full diversity of organizational types and sizes, from banks to fintechs to government-sponsored enterprises and financial industry organizations. As of launch in October 2018, FDX has received more than 40 new membership requests.
For more information and to join FDX, visit www.financialdataexchange.org.
About FDX:
The Financial Data Exchange is a non-profit financial industry organization dedicated to promoting and enhancing a common interoperable standard and operating framework for sharing consumer financial data. FDX puts consumers in control of their personal financial data. Open to all financial institutions and fintech companies, FDX facilitates collaboration in the development, growth and industry acceptance of the standard and security requirements. FDX is a subsidiary of FS-ISAC. For more information and to join, visit www.financialdataexchange.org.
+++
Media contacts:
Ben Gorelick
Ben@SpectorPR.com
+1.212.943.5858
Sinu Patel
Spatel@fsisac.com
+1.540.355.8822