Summit Chair
Carsten Fischer - Head of Information Security Operations, Deutsche Bank's Chief Security Office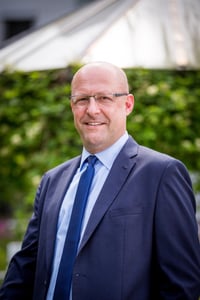 Carsten Fischer joined Deutsche Bank's Chief Security Office (CSO) in November 2017 as Head of Information Security Operations. Since January 2019 he is also Interim Head of Information Security Chief Technology Office.
Prior to this role, Carsten was Regional Head Information & Resilience Risk Management (IRRM) for Continental Europe and Global Head of Information Security Risk (ISR) in the Chief Risk Office.
Carsten joined Deutsche Bank after university in 1998 and had been working in different IT roles supporting the Corporate Center and Group Finance through 2004.
He was running Business Management and took on a Chief Operating Officer (COO) role, before becoming Head of Smart Sourcing and IT Risk Management for Investment Banking IT / Global Technology Capital Markets in August 2007.
From mid 2011 through to mid of 2013 Carsten was head of Risk and Control for Global Technology, and as such was responsible for all aspects of IT Risk Management and Operational Risk Management for Global Technology.
Carsten was the COO and Head of Strategy & Governance in the Chief Information Security Office (CISO) from October 2013 to February 2016. In this role, he was responsible for the Chief Administration Office Function, Governance, Strategy and Central Services (including Security Training and Awareness).
Carsten is member of the board of directors for Cyber Defence Alliance (CDA) and member of the International Banking Security Association (IBSA) representing Deutsche Bank.
Carsten did an apprenticeship with Deutsche Bank in 1989 and holds a degree in economic mathematics from the Technical University in Kaiserslautern.