Keynote: The Future of the Dark Web: A Sneak Peek into the Criminal Underworld
Janey Young, Head of the Dark Web, European Cybercrime Centre – EC3
Privacy orientated software is a key enabler of crime in the modern world. It provides criminals with shadows in which to hide, perfect platforms of anonymity to commit illicit trade and support crime and terrorism. This session will introduce the murky world of the dark web, highlighting the scope of the threat. It will also outline the international law enforcement strategy to tackling this, including the partnerships and collaborations in place. Lastly, it will identify the challenges going forward and provide a forecast for the future of the dark web.
Bio:
Janey Young is the Head of the Dark Web at Europol's European Cybercrime Centre (EC3) based in The Hague, the Netherlands. She is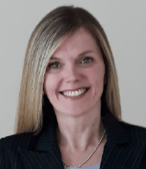 responsible for delivering the European strategy for a co-ordinated approach to tackling crime on the dark web. Janey has 23 years' experience investigating a wide range of serious and organised crime across international borders, including those now committed via the dark web; drugs and weapons, cybercrime and economic crime. Before moving to Europol, Janey was a Senior Manager in the UK National Crime Agency's National Cybercrime Unit (NCCU), responsible for the prevention and private industry relationship strategies. This experience cemented her belief in multidimensional and partnership approaches that now form the basis of the European strategy to reduce crime on the dark web.