The Secret Switches of Captivation
Shamane Tan, Author & Chief Growth Officer at Privasec
Most security leaders are experts in their fields, yet they struggle to effectively convey their message to business leaders. Great leaders have the ability to communicate complex things simply. Communication is an art.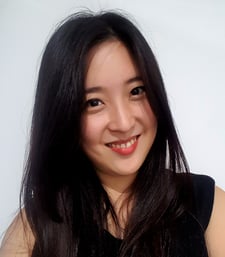 Join us for this engaging kickoff to our Asia Pacific Virtual Summit, when Shamane Tan, a cyber adviser, chief growth officer at Privasec and author of Cyber Risk Leaders: Global C-Suite Insights – Leadership and Influence in the Cyber Age, walks through key findings from her 2019 book. Whether you're a current/next-generation CISO or just starting your cybersecurity career, this must-see session will help you understand and implement better and more effective ways to communicate with varying and oftentimes difficult-to-convince stakeholders. Find out the keys to successful connection across all levels. With just a few secret switches, you, too, can captivate your audience.
To learn more about Shamane, read her bio here.