Welcome to FS-ISAC's New Identity
To support our 20-year commitment to reducing cyber-risk and enhancing operational resilience, our new identity is poised to better reflect who we are as a member-driven organization and enables us to further establish our presence in the sector. The new identity expresses our firm's digital, interconnected, collaborative, and dynamic traits and introduces a well-defined product portfolio housed within three pillars: Intelligence, Resilience and Trust.

The new logo depicts the balance between our heritage and our next era, embodying market trends while building on the firm's commitment to the industry.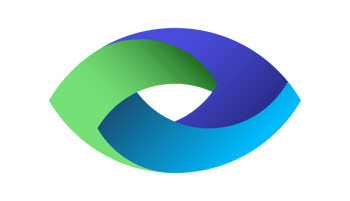 The imagery was crafted to symbolize the information flow inherent to our model as well as the collaboration that underpins our offerings. It is applied across documents to emphasize its importance in furthering our mission.
"The new identity is about more than how we look. It highlights our commitment to intelligence, resilience and trust - the pillars of our mission. It ultimately reinforces the consortium's investment in innovation and an improved member experience," says our CEO, Steve Silberstein. "We are excited to present this new identity and what it represents: our commitment to the sector's security and resilience."
We are now rolling out this new identity across all digital and physical touchpoints including our new website, events and member communications.
We want to thank all of our dedicated members and partners for your continued support. Together we will remain at the forefront of mitigating the global cyberthreat in the financial services ecosystem.
We will continue to build a strong community designed to secure and protect the financial services sector and the billions of people who rely on a stable, functioning system.